Este 2011 ha sido completamante especial en cuanto a los blog que he conocido. Es por ello, que he decidido crear este post, dedicado a los mejores blog que he encontrado y que estoy feliz de visistar dia a dia.
Those are the best blogs I visited this year. They're are the best ever!
El librero de Tetsu Hana. En este blog puedes encontrar todo lo que quieras saber sobre libros. Todo descrito de una manera encantadora, magica!.
Tetsu Hana, fue a la primera bloguera que conoci. El motivo por el cual descubri que Ciudad de Huesos, era parte de la serie Cazadores de Sombras, y gracias a ello, hoy soy una lectora a tiempo completo. Muy feliz. Gracias Tetsu Hanna... el blog mas dulce.
If you don't speak spanish, it doesn't matter! You have to visit and check out this blog. It's fantastic!
Book 4 Juliet. So, this time this blog, admin by April, has the Award as the most brilliant. Why? Because April, always find a way to make the book's worlg bright up for her readers.
If you want to join this blog, just do it! it's one of the best thing you can do this new year.
Books 4 Juliet es el blog mas brillante del 2011. Si no hablas ingles, no te preocupes. El traductor de Google puede ser una gran ayuda a veces.
Pure Imagination. Yep, enjoyable could not be the best word to describe this blog, but it's awesome! And you can stay hour by hour reading everything posted here.
You absolutely have to visit this blog!
Aunque no hables ingles, siempre puedes visitar este blog y disfrutar con las imagenes.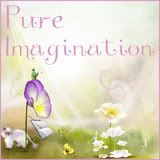 The most creative.
Bloody Bookahotic. In this site, you can find everything what you want. You can enjoy with the post and the blog sections.
Otra vez- si no hablas ingles, de culaquier manera, puedes disfutar este blog.
The mortal Instrument news en espa
ñ
ol. Este es el blog mas fiel que he encontrado a travez de la blogosfera. Como lo dice su nombre este blog esta decicado a la serie Cazadores de sombras de Cassandra Clare, puedes disfrutar de traducciones e informacion reciente. Visitalo!
This is the
most faithful blog, here you can find all about The mortal instruments series... in spanish!
The most powerful.
The YA Sisterhood. Everybody knows this blog, I think. It's simply fantastic! Their tournaments are the best. If you don't know it, you must to there now!
Este blog es el mas poderoso, especialmente por sus torneos de heroinas y heroes. Debes checarlo, ahora!
The best reviews.
Reading after midnight. I just love the way Ari write her reviews, they're funny, creative, simply perfect!
All about this blog is incredible.
Tienes que visitar este blog, aqui podras encontrar las mejores rese

ñ

as del mundo literario.
The best recommendations.
Reading angel. Angela, the admin always give you the best book recommendations. She nows about book. She always know what book you will love.
Para obtener las mejores recomendaciones de libros, visita este blog!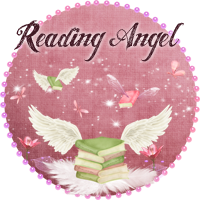 The best sections.
I want to read that. This blog is beautiful and Sammee's post always have some different thing. Here you can find a lot of good sections.
Para encontrar las mejores secciones, debes visitar este blog.
I want to read that. Kristin is one of those blogger who always have a present for her readers. Here (also in Reading Angel), you can win a lot of good books. This blog is a giver!
En este blog puedes encontrar un monton de sorteos, donde por supuesto puedes ganar muchos libros.